Events and Private Dining
Rockpool Bar & Grill Sydney has a total of five elegant private dining rooms located within the restaurant, three are completely private spaces suitable for business meetings and presentations,
From The Balcony overlooking the main dining room, The Bligh with its leafy outlook, The Hunter taking in bustling city views, The Mezzanine adjacent to the main dining room and for more intimate occasions, The Boardroom, we deliver a private Rockpool Bar & Grill experience.
You can view all our Private Dining spaces at Rockpool Bar and Grill Sydney via this link. These pages contain information on our menus, beverages, room configurations, as well as minimum spend requirements. You can also tour the spaces virtually.
Please call our office on 02 8099 7077, Monday to Saturday 9am to 5pm to make a booking or fill out the contact form below.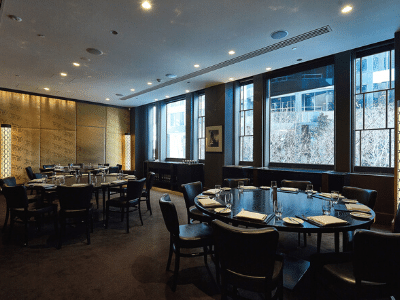 Hunter Private Dining Room
Bligh Private Dining Room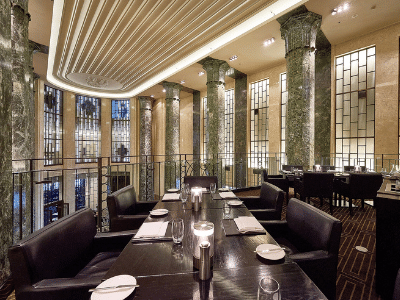 Balcony Private
Dining Space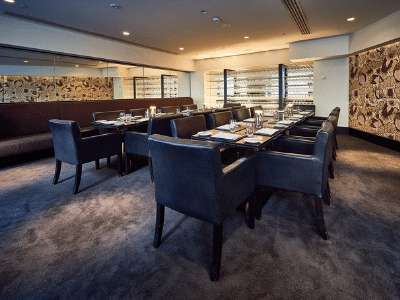 Mezzanine Private
Dining Room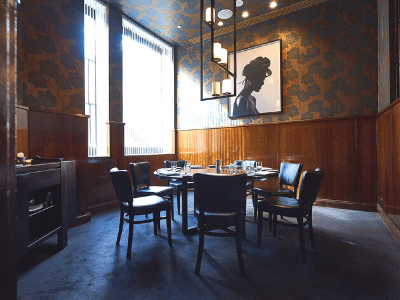 The Boardroom
Private Dining Space
The full a la carte menu is updated daily to include the freshest produce available and can be arranged for groups of up to 12 guests. If you are dining privately and your reservation is for groups of more than 12 guests, a set menu will be required. Our three course set menus are priced at $139 per person and must be selected prior to the date of your event. We also have a two course menu option for $110 per person.
Rockpool Bar & Grill Sydney has an extensive wine list with over 3,000 wines, a full bar of spirits and a selection of bottled beers. You may pre-select from our functions wine list provided or alternatively our Sommelier team will be happy to liaise with you regarding your beverage choices from our full wine list.
Rockpool Bar & Grill Sydney can host private events or arrange a private dining space. Contact us below to reserve your space.
We look forward to assisting you with your private dining reservation. Please provide us with a little more information and we will be in touch.