Events and Private Dining
Rockpool Bar & Grill Melbourne's private dining spaces offer a range of sophisticated experiences for diners, from views overlooking the Yarra River and Melbourne City Skyline with tasting menus, to a small and intimate gathering immersed in a classic setting with high ceilings, an impressive contemporary chandelier and a large boardroom style table that stretches the length of the room.
You can view all our Private Dining spaces at Rockpool Bar and Grill Melbourne via this link  These pages contain information on our menus, beverages, room configurations, as well as minimum spend requirements. You can also tour the spaces virtually.
Private dining rooms do require a deposit payment to hold the space, we do not make tentative reservations in these rooms.
Please call our office on 03 9081 0532 Monday to Saturday 9am to 5pm or fill out the contact form below to make a booking.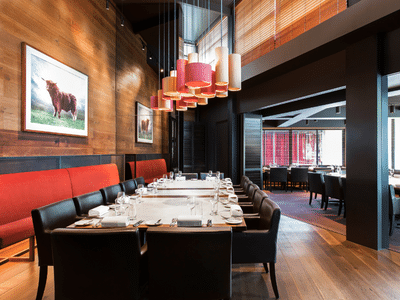 The Interior
Highland Room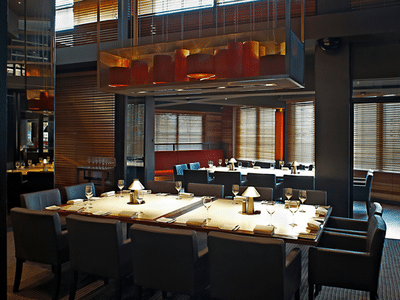 The full a la carte menu is updated daily to include the freshest produce available and can be arranged for groups of up to 14 guests whilst accommodated in the privacy of our private rooms.
For groups of more than 14 guests, a set menu will be required. Our two course set menus are priced at $115 per person and three course at $139 and $155 per person and must be selected prior to the date of your event.
A selection of canapés can also be arranged on arrival to enjoy with pre lunch or dinner drinks.
We have the ability to be flexible with our menus and are happy to alter or expand them to suit your tastes and preferences.
Rockpool Bar & Grill Melbourne has an extensive wine list with over 1200 wines, a full bar of spirits and a selection of bottled beers. Our Sommelier team can guide your beverage selection for a unique experience or pair with the distinctive Rockpool Bar & Grill menu.
Rockpool Bar & Grill Melbourne can host private events or arrange a private dining space. Contact us below to reserve your space.
We look forward to assisting you with your private dining reservation. Please provide us with a little more information and we will be in touch.